You will need


iPhone / iPod Touch.

a hand with at least one finger on it.

1. Install Remote App
Tap here
and download the FREE Apple Remote App.

2. Connect to Wi-Fi
1. Touch
Settings
and then touch Wi-Fi.
2. Select the desired Wi-Fi network from the list.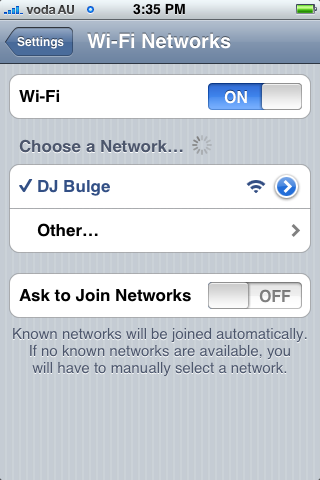 3. Connect to iTunes DJ
1. Touch
Remote
, you will be presented with a list of available iTunes DJs.
2. Touch the iTunes DJ you'd like to connect to... in this case
DJ Bulge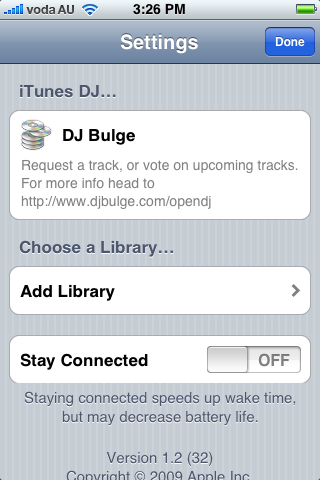 4. Request a track
This is the main screen.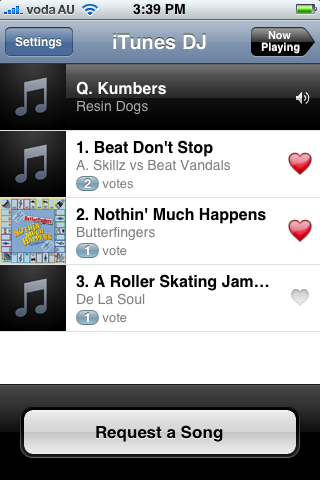 - Touch
Now Playing
to see which track is currently playing.
- Touch
Request a Song
to browse or search the DJ's available tracks.
- Touch the
heart icon
to place a vote for an existing request, it will move up the list.
EASY!
5. Get down
Don't spend too much time on your iPhone and don't hassle the DJ too much if they don't play your request right away. Remember, you've probably come to hear the DJs take on music. They've likely spent many years perfecting their art and your request might not be a great fit for the room vibe at that time.
Enjoy!